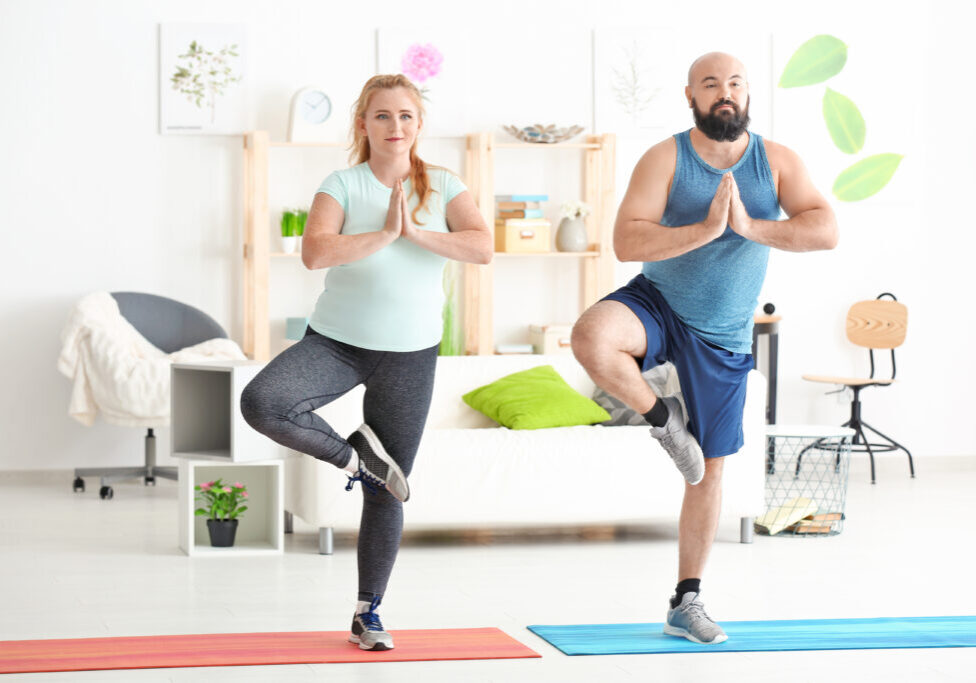 DURING COVID-19 SEASON
When an individual sets a goal to lose weight, feel better and fit into a closet full of smaller-sized clothes again, the HMC way of ensuring he or she achieves these goals involves a supportive step toward success.
It is consistency.  When working with an HMC Health Coach or Nurse Care Advocate, regular, consistent interactions creates meaningful change for the individual.
For example, a 50-year-old male who is part of a Weight Management program had a goal to improve blood lab work and avoid taking medication.  After being educated by his Nurse on fiber, sugar, sodium and heart healthy exercise, he started working out at the gym, and worked on increasing his fiber intake to 35 grams per day—regularly.
Meaningful behavior change takes place when a consistent intention is set and followed from the beginning of a program. For this individual, as a result of consistently following a program, he lost 15 pounds, his total cholesterol went from 246 to 184, his Triglycerides from 223 to 117, LDL from 166 to 126, and his fasting blood glucose from 122 to 111.   "I am amazed by the benefits of adding fiber to my diet and how my labs have improved," he said.
Over time, slowly and steadily losing weight through regularly scheduled interactions with a Coach allows for more long-term weight loss than if a person drops a lot of weight quickly.  Often, the latter results in gaining the lost weight back again.
During the Covid-19 season, the idea of consistency may have not been practiced as much.  You may have begun stress eating and skip workouts due to gym closures or strict stay-at-home orders.  Perhaps plans to eat healthy did not take place because of new time demands to job hunt due to unemployment.
With a Health Coach or Nurse, you can still keep your goal of consistency by receiving the regular support to find new ways to overcome obstacles and work toward goals no matter the circumstances.  Coaches and Nurses maintain regularly scheduled appointments when an individual needs support.  These consistent interactions help offset yo-yo dieting, which may increase risks of heart disease, especially in older women.
Staying consistent is key.  It helps build new habits over time and see results of hard work that pay off.  For another member, a 57-year-old male, who has diabetes and a goal to lower blood pressure and eliminate cholesterol and diabetes medication, he set an intention to change his behavior.
Over time, his sustained behavior change looked like this:
Average daily steps 23,000
When he eats out, he orders from the appetizer menu
He learned to eat more vegetables than any other food
The outcome?  He lost over 103 pounds, no longer needs blood pressure medication, and his cholesterol and diabetics medications were cut in half by his doctor.
"The more people involved, the easier it is," he said.  "My coworkers have provided accountability for me because if I haven't gone out for my walk at 11:30 am, they tell me, 'Aren't you going for your walk?'  I have also recruited some coworkers to walk with me."
Fact:  According to Fitbit, completing an extra 10,000 steps each day typically burns about 2,000 to 3,500 extra calories each week.  One pound of body fat equals 3,500 calories, so you could lose about one pound per week simply by completing an extra 10,000 steps a day.