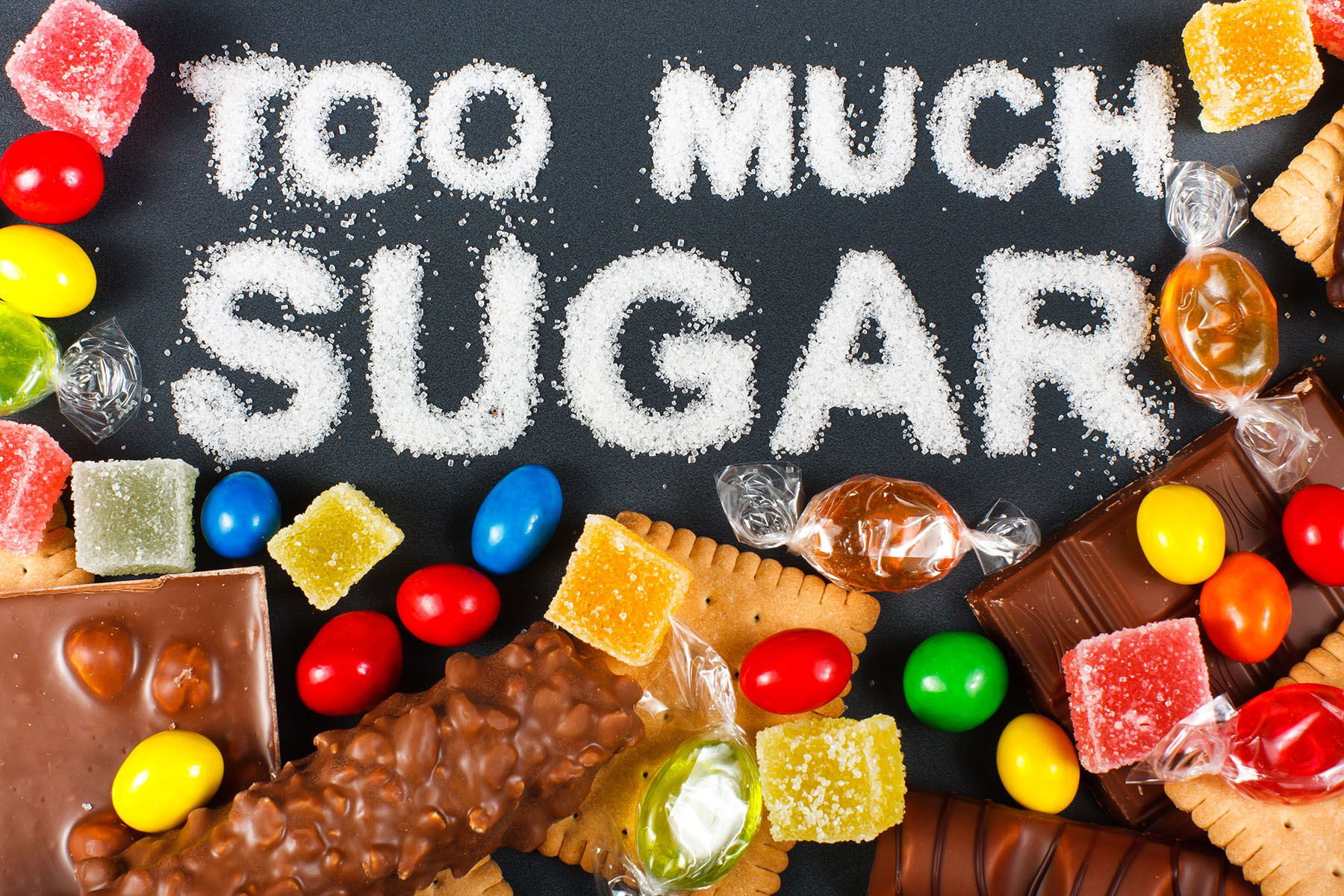 REDUCE ADDED SUGAR INTAKE: 3 EASY WAYS
By Meghan Steckowski
Director of Client Services and Health Promotion
Wellness Coach
Added sugar is everywhere in our diets.  From candies and cookies to yogurts and sports drinks, added sugar is typically put into these foods and others during processing and preparation, while naturally occurring sugars are found in milk or fruit. Unlike the fiber vitamins and minerals found in milk and fruits, added sugar doesn't contain any nutrients and only contributes empty calories to the body.
With sugar being added to many of our foods, it's not surprising that the average American adult consumes 22 teaspoons of sugar a day and the average child consumes 32 teaspoons a day. The American Heart Association recommendations no more than 9 teaspoons for men and 6 teaspoons for women of added sugar a day. Children ages 2-18 should have less than 25 grams or 6 teaspoons of added sugar a day.
Keep These Tips in Mind:
Kick start your day the low sugar way! Select low sugar, high fiber cereals, and choose 100% fruit juices or plain yogurts. Consume store purchased smoothies and juices mindfully as they can have added sugar for improved taste. Flavored coffee creamer is another tasty but high sugar culprit; use sparingly or opt for low fat milk or try a nut milk.
Snack smart. Protein and granola bars should contain more protein than sugar per serving; check the labels. Fresh vegetables or fruits make great snacks as do hard boiled eggs and air-popped popcorn. Be careful of trail mixes that contain chocolate or dried fruit—some contain almost 10 grams of sugar just from one serving of trail mix.
Drink responsibly. Alcohol and soda are both known for being both high in empty calories and also contain added sugar. Specialty coffees and teas that contain whipped cream or flavored syrups can be a high sugar and caloric daily habit. If you are active, select a sports drink with low to no sugar; many sports drinks contain up to 56 grams of added sugar in a 32-ounce bottle.
You Can Beat Sugar Addiction
A certified HMC HealthWorks coach helps individuals decode foods labels so they can shop for low sugar options for themselves and their family. By working with an expert, participants are guided to find the best food to enjoy and that fits within their budget and weight management goals. Get individualized support and ongoing motivation by enrolling with HMC HealthWorks today and lower your added sugar daily intake for good!