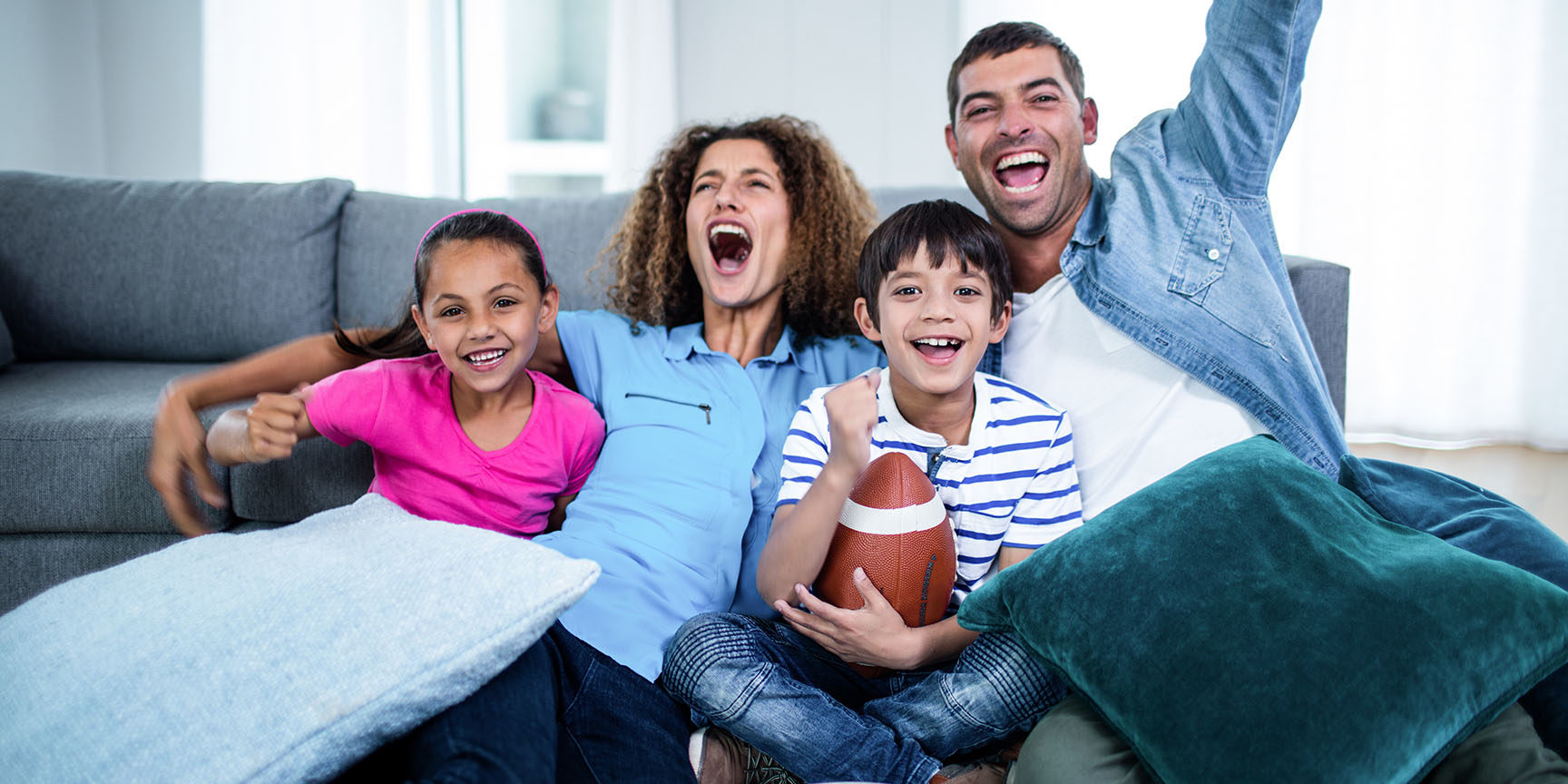 HEALTHY SUPER BOWL FOODS & DRINKS
Meghan Steckowski, Nutritionist & Certified Wellness Coach
Director of Client Services and Health Promotion
Game day is almost here and we want to help you keep your healthy eating goals during the big game. With all the tempting chips, dips, wings and pizza around, it's easy to overdo it. According to the Calorie Control Council, people could consume 2,400 calories during the big game. Luckily, there are plenty of delicious ways to re-create game time favorites while staying on track with your recommended eating routine. The best part is, many of these dishes can be made ahead so you don't miss a single play or commercial during game time.
APPETIZERS
Slow Cooker Turkey Chili. This warm and satisfying turkey based chili is a great low carbohydrate option especially when it's packed with veggies and a few beans.  This is easy to prep ahead and will keep fans happy and full!
http://www.diabeticlivingonline.com/recipe/turkey/turkey-and-bean-chili
Deviled Avo-Eggs. This familiar appetizer replaces the heavy yoke and mayo combo with a light and healthy fat filled scoop of avocado. Traditionalists, don't forget sprinkle with paprika and for renegades try a dash of dill.
https://www.skinnytaste.com/guacamole-deviled-eggs/
Basil, Tomato, Mozzarella Skewers. These are quick to make and easy to eat so you don't miss a single play or commercial during the big game.
http://www.goodhousekeeping.com/food-recipes/a13678/tomato-mozzarella-bites-recipe-ghk1212/
Tzatziki Dip. This yogurt and cucumber based dip helps everyone stay cool, calm, and collected during the tough plays of the Super Bowl. Dip away with fresh vegetables for a low sugar and delicious appetizer.
http://foodguymagazine.com/2010/04/04/tzatziki-dip-with-fresh-vegetables/
Dry Rubbed Baked Chicken Wings. What football game spread would be complete without chicken wings. Instead of breading and frying, try this flavorful spice filled dry rub. Don't forget the celery, bleu cheese and napkins! These are sure to be a hit.
https://lowcarbyum.com/spicy-dry-rub-hot-wings-baked-recipe/
Have only a little bit of time on the clock before guests arrive? Prosciutto Wrapped Asparagus and Shrimp Cocktail are always a fan favorite.
http://allrecipes.com/recipe/73565/asparagus-wrapped-in-crisp-prosciutto/
DRINKS
If you are hoping to toast to the winning team, choose a spirit and mix with club soda or seltzer. Add a squeeze of lemon, lime or both for some flavor! Avoid the flavored sodas and juiced that are packed with sugar. Please, check with your treating physician to see if any alcohol is safe for you before consuming.
https://www.farmwifedrinks.com/vodka-club-soda-lime/
For a festive drink without the buzz, try club soda with some muddled mint and your choice of fruit on ice. Blueberries and raspberries are a great option for a low sugar but tasty beverage! There's no wrong way to make this drink, so creative!