COULD DECREASING INFLAMMATION BE THE CURE FOR EVERYTHING?
Think about when you catch the flu and your body temperature rises to fight the virus. That's a form of inflammation. So is the redness and swelling that occur when you sprain your ankle; it's the process your body uses to provide the healing chemicals and nutrients needed to help repair the damage.
Low-grade inflammation is a problem because over time, it damages healthy cells. When cells are in distress, they release chemicals that alert the immune system. White blood cells then flood the scene, where they work to eat up bacteria, viruses, damaged cells and debris from an infection or injury. If the damage is too great, they call in backup cells known as neutrophils, which are the hand grenades of the immune system — they blow up everything in sight, healthy or not. The inflammation can start attacking the linings of your arteries or intestines, the cells in your liver and brain, or the tissues of your muscles and joints. This inflammation-caused cellular damage can trigger diseases like diabetes, cancer, dementia, heart disease, arthritis and depression.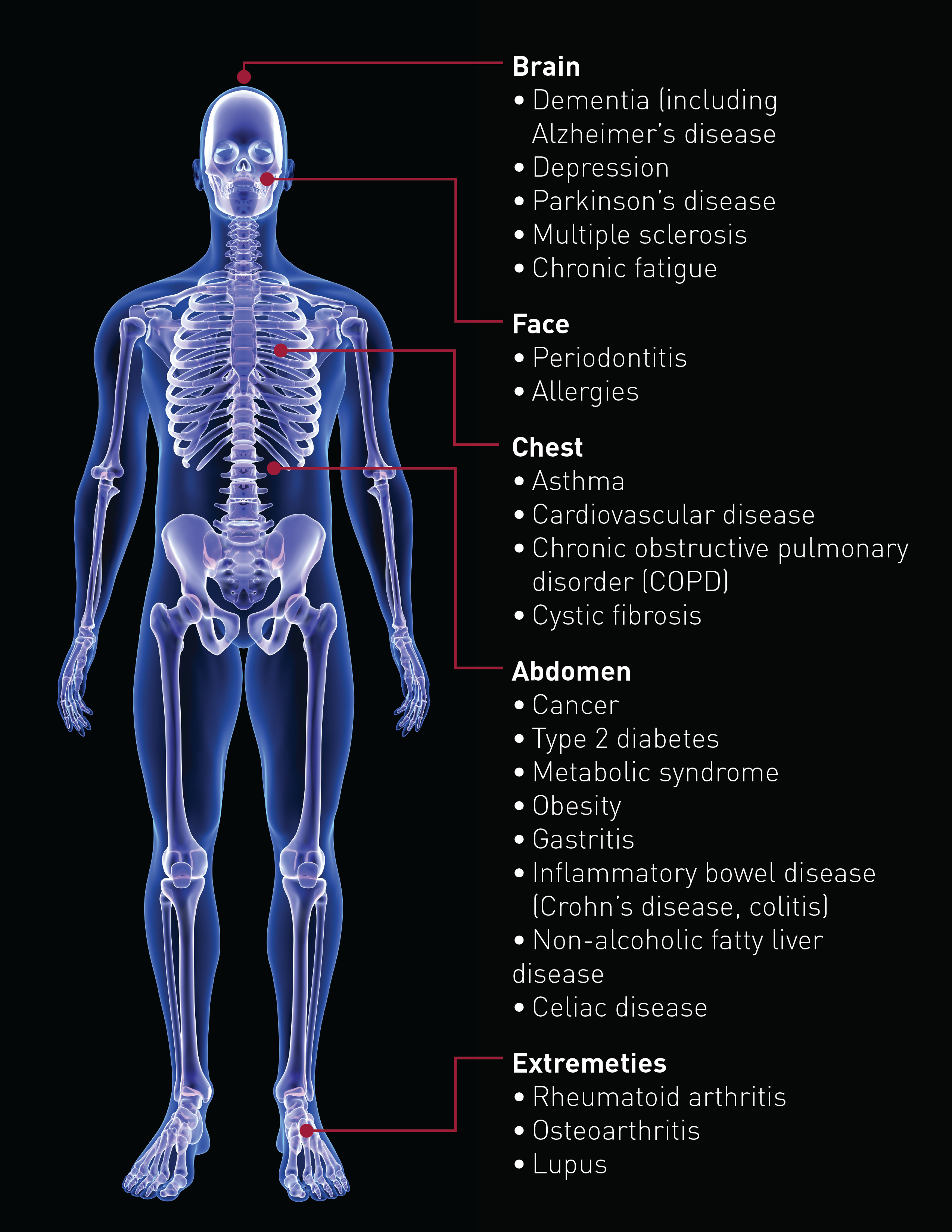 ---
Source: https://www.aarp.org/health/conditions-treatments/info-2019/lowering-inflammation-to-improve-health.html